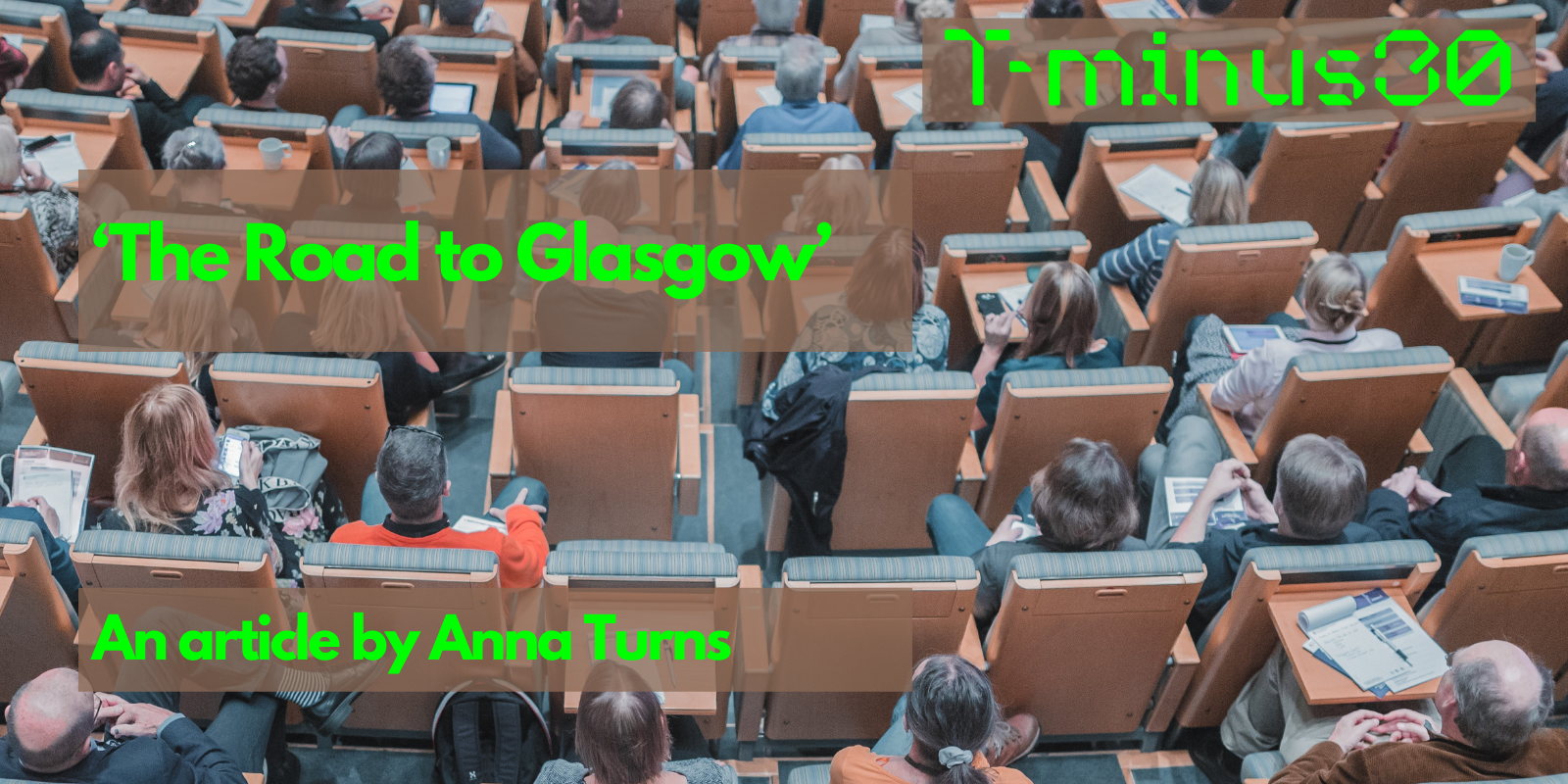 Anna Turns looks ahead to COP26 – how can the UK lead on the international climate action that is so urgently needed?
The United National climate change summit COP26 (Conference of Parties) in Glasgow this November is fast approaching. Awash with net zero targets and green promises, the UK government considers itself a world leader in climate policy but way more action is urgently needed. As joint leaders of this pivotal meeting with Italy, how can UK policymakers inspire a more coherent approach globally and tackle the crisis head on and what lies ahead?
The UK government's climate messaging has missed the mark so many times, even just in recent months. In June, Boris Johnson arrived from London to Cornwall for the G7 summit to discuss the climate crisis on a plane and proudly posed for paparazzi as he disembarked. Either he simply doesn't compute that short-haul flights contribute to greenhouse emissions or he couldn't care less. Then a few weeks later, the PM's COP26 spokeswoman Allegra Stratton – who admitted she'd stick to diesel rather than switch to an electric car - suggested that people should avoid rinsing their plates before loading the dishwasher to help reduce their carbon footprint. That's just too little too late. Not only do we need systemic change rather than an accumulation of 'micro-steps', we need radical, fearless and forward-thinking leadership that engages everybody, not only people who are lucky enough to own a dishwasher.
COP26 is a pivotal moment – it will define the coming decades. In the run-up to November, the rest of the world is looking to the UK to show leadership on climate and scrutinising the government's every move. There's no more time for talk about big ambitions – right now, we need tangible action and longterm commitments that are set in stone and written in law. But this conference goes way beyond what the UK does within its borders – yes we need to sort out our domestic policies and fast, but COP26 is about collaboration, interaction and cooperation. The only way that the world will ever successfully meet the targets set by the Paris Agreement is for countries to work together quickly and fairly. Yes, most of the major economies, including China, US, Japan and the EU have agreed to reach net zero emissions by 2050, but more needs to be done now in response to global heating. Some countries, including India, Russia, Australia, Japan and China have not yet set out comprehensive enough NDCs or nationally determined contributions – these are the plans that set out how each country will reduce carbon this decade.
Professor of global change science at University College London and the University of Leeds, Simon Lewis, argued recently in the Guardian that Boris Johnson risks becoming a bystander at COP26 unless he presents a clear and carefully thought-out plan for what he wants to achieve. The government has set out to find solutions in five areas: clean energy, clean transport, nature-based solutions, adaptation and resilience and finally, finance. But Lewis argues that these five aspects are missing key thorny – and rather enormous - global problems: "Why, for example, is health not on the list? What about agriculture, which causes one-third of global emissions? The essential reframing needs to be that Cop26 exists for one key purpose: to implement the Paris agreement. That is, a global plan to drive greenhouse gas emissions to an average of zero, often termed "net zero", to stabilise the climate," he writes. In terms of diplomacy, Lewis states that the UK, as host, must open up formal negotiations to help vulnerable nations and 'be the friend of less powerful countries'.
As an island nation, we're far from isolated. Through trade and travel, we are embedded within a global economy and as such, the solutions must go beyond borders. Climate should be every world leader's top priority and it encompasses everything from pollution to poverty. From ethical finance to renewables and green jobs, the solutions have the potential to make our society more resilient in so many ways. Now, the UK needs to lead the way and show other major emitters what's possible. Yet, the think tank Green Alliance has noticed 'a muddled strategy in Number 10' that's exemplified in cuts in overseas development aid and new trade deals with the coal-loving Australia that failed to leverage climate ambition. Then of course there's the lack of opposition to the new Cambo North Sea oilfield near Shetland. Strong leadership begins with walking the walk, not just half-heartedly talking the talk. Surely, that starts with ditching the private jet and taking the train instead. I wonder how Boris will travel to Glasgow and how he'll fare on the world stage once he gets there?
by Anna Turns